Prince Harry and Meghan Markle Make Their First Official Appearance After the Royal Wedding
The Duke and Duchess of Sussex, Prince Harry and Meghan Markle make their first official appearance as a married couple today.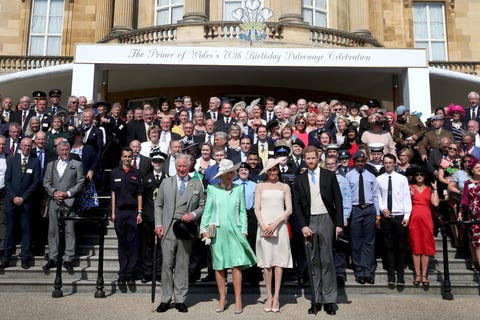 The pair are at a garden party honoring Prince Charles (his 70th birthday is in November).
The newly weds looked happy and Meghan looked stunning with a visible wedding glow.
The royal couple got married in a ground breaking ceremony on Saturday which saw a record 28 milliom tune in to wacth the wedding in the U.S.
They are yet to set a date for their honeymoon but according to reports,Prince Harry and Meghan Markle will visit her dad in Mexico.