Tyler Perry Says He Still Has 'Issues Getting Screens in White Neighborhoods'
Tyler Perry won the box office over the weekend, as his latest film "Boo! A Madea Halloween" took in nearly $28 million, but the Hollywood hitmaker feels reveal he's still struggling to get white audiences to see his movies.
"I still have issues getting screens in white neighborhoods believe it or not," Perry told The Wrap.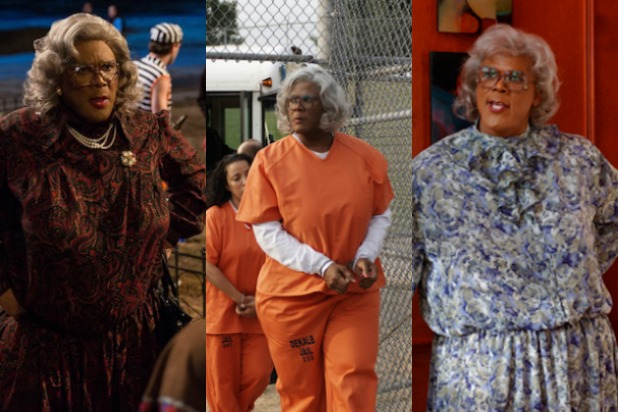 47-year-old Perry said he thinks "Boo!" would have done better if the movie was in more theaters in white neighborhoods.
"I think the numbers could have been bigger had people who are in the white suburbs had the option to go to their own theaters to see it. It's something I've been dealing with for many many years," he sighed.


Perry suggests there might be a Hollywood conspiracy to sabotage his success.
"All I know is, I have 1,500 less screens than 'Jack Reacher,'" Perry said.
Perry's 'Boo! A Madea Halloween' drew 30% more white viewers than any of his previous movies.